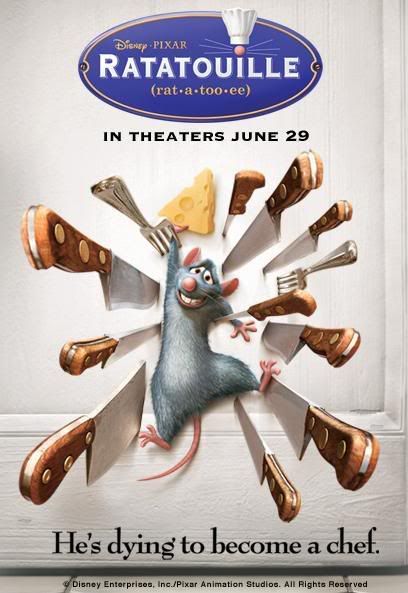 Rating: 4/5
Went to watch Ratatouille with Js, Yu Yue, My brother and I. The show was good. Lots of kids went to watch also.
This show makes me change my impressions of rats, especially. Now I know how they feel about us, human.
Well, nothing to elaborate about. Next, I'll be watching Evan Almighty and Hairspray!
Cause You Can't Stop The Beat!